ABOUT US
BEYOND MERCHANDISE EST.2005 HAS HAD A DIVERSE ROSTER OF CLIENTS RANGING FROM MUSIC ARTISTS, CHEFS, COMEDIANS & MOTIVATIONAL SPEAKERS TO FESTIVALS, GAMING EVENTS AND CORPORATE BRANDS. 
WE ARE A PROGRESSIVE INDEPENDENT MERCHANDISE COMPANY WHO ARE COMMITTED TO WORKING CLOSELY WITH ARTISTS WORLDWIDE, GROWING THEIR BRAND AND BUILDING BUSINESS MODELS TO SUIT THEIR NEEDS. 
OUR CORE STAFF HAVE OVER 70 YEARS INDUSTRY EXPERIENCE WORKING ON TOURS AND EVENTS ACROSS THE GLOBE FROM SMALL CLUBS TO STADIUM TOURS. 
WE ARE COMMITTED TO TRY AND CHANGE THE WAY OUR INDUSTRY PRODUCES  MERCHANDISE AND IT IS OUR BELIEF THAT WE ALL NEED TO BE ECO-AWARE AND USE SUSTAINABLE OPTIONS FIRST AND FOREMOST. ABOVE ALL WE BELIEVE THAT WE HAVE THE KNOWLEDGE TO CREATE A FANTASTIC MERCHANDISE PLATFORM FOR YOUR BRAND.
DO YOU WANT TO GO BEYOND?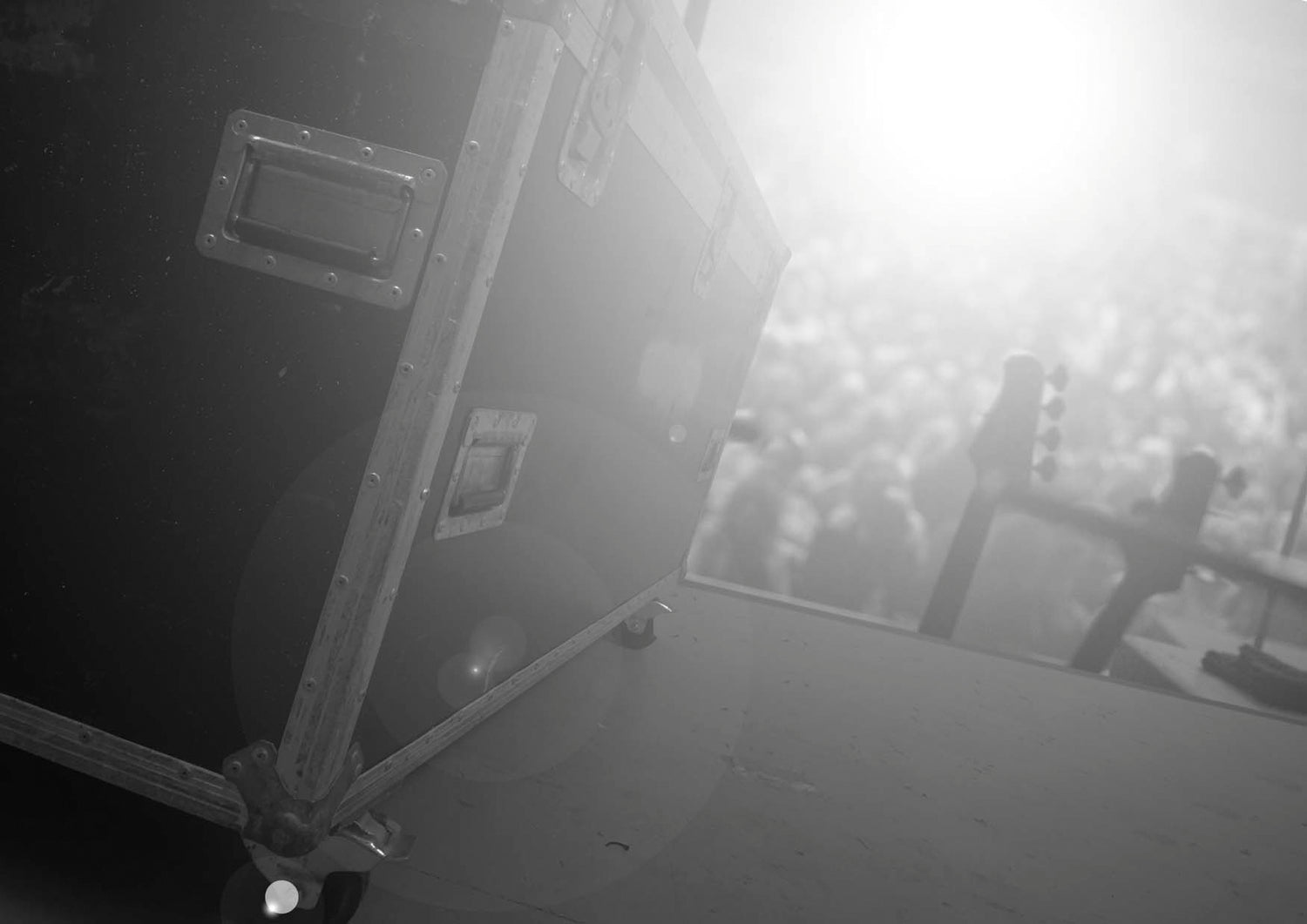 SERVICES
WE HAVE A VAST KNOWLEDGE OF TOURING. ITS WHAT WE DO BEST SO WE UNDERSTAND  PRECISELY HOW TO SUCCESFULLY MANAGE ANY MERCHANDISING  OPERATION NO MATTER HOW BIG OR HOW SMALL. WE ALWAYS CONSIDER THE MOST COST EFFECTIVE AND PRODUCTIVE WAY TO MANAGE YOUR EVENT OR TOUR, BY PRODUCING BUDGETS AND FORECASTS FOR YOU IN ADVANCE.
WE CAN ALSO PROVIDE ADDITIONAL SERVICES AS REQUIRED SUCH AS BOOTLEG CONTAINMENT,  VENDING MANAGEMENT, DEDICATED CASH COLLECTIONS AND CLICK AND COLLECT  SERVICES WHICH CAN BE SEAMLESSLY LINKED TO YOUR TOUR ALLOWING CUSTOMERS  TO CHOOSE THE VENUE FROM WHICH TO COLLECT THEIR ORDER. 
OUR WEBSTORES HAVE LOCAL FULFULMENT IN USA, JAPAN, AUSTRALIA AND UK TO MINIMISE THE CARBON FOOTPRINT OF POSTAGE AND DELIVERY.
ADDITIONALLY WE HAVE CLOSE TIES WITH TOP HIGH STREET RETAILERS AND RECORD STORES AS WELL AS ALL THE MAJOR ONLINE RETAIL COMPANIES.
WHAT ARE YOU WAITING FOR? 
GO BEYOND
CLIENTS PAST & PRESENT
AEG Live
Airfix
Al Murray
American Idol
Barney the Dinosaur
Barry Gibb
Bastard Sons
Ben Folds
Bingley Music Live
Black Angels
Black Deer Festival
Bloodstock Festival
Bonjovi
Bootleg Beatles
Brendan Cole
Brighton Pride
Busted
Butlins
Chrissie Hynde
David Baddiel
Demon Seed
Destination Star Trek
Dimension Festival
DJ Premier
Dogfest
Donny Osmond
Donny & Marie
Download Festival
Drowning Pool

Ed Sheeran
Erasure
Far Too Loud
Festival No.6
Funk Brothers
Gangstarr
Gino D'Acampo
Great Escape
Greg Davies
Groove Armada

Hard Fi
Hyro Da Hero
Jamiroquai
Jason Donovan
Jools Holland
Kevin Hart
Kew the Music
Kill It Kid
Labrinth
Lee Mack
Lee Nelson
Live At Chelsea
Live Nation
Lounge on the Farm
Magnum
Mama Concerts
Mandem on the Wall
Mick Hucknall
Miranda Sings

Monsters of Rock
New Power Generation
O2 Wireless Leeds & London
Orbital
Outlook Festival
Paul Hollywood
Public Enemy
Ramblin Man Fair
Red Hot Chilli Peppers
Sepultura
Simple Minds
Simply Red
Snowbombing
Socially Distant Sports Bar
Sonisphere
Star Trek
Stonefree Festival
Suede
The Haunts
The Last Republic
Together the People
Tom Jones
Top Gear Live
Wakestock
WAR
We Are Festival
WOMAD
Wu Tang Clan
Whiskey Myers
GET IN TOUCH
Beyond Merchandise Ltd
No.11, Big Yellow,
270A Old Shoreham Road, 
Hove BN3 7EG


T: 01273 613100
E: sales@beyondmerch.co.uk